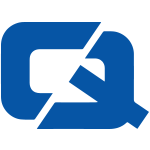 Taxi drivers in Glasgow have stated that the number of potholes on the city's roads could be putting both their vehicles and livelihoods at risk.
A number of cabbies have expressed concern to the Glasgow Evening Times that the increasingly poor road conditions are causing drivers to sustain serious damage to their vehicles.
As a result, many are having to pay out hundreds of pounds to afford essential repairs, sums which many drivers believe that Glasgow City Council should be responsible for paying.
Kevin Deane, director of Glasgow Taxis, has described the current situation as "unfair", as well as criticising the council for failing to act fast enough to make repairs.
He said: "We get daily reports through the radio system warning drivers about potholes. The condition of the roads is absolutely disgusting, the worst I've ever seen."
The pothole-stricken nature of Glasgow's roads has already prompted the council to commit an additional £8 million to repair budgets in an effort to mitigate the damage.
ChoiceQuote – the #1 for taxi insurance