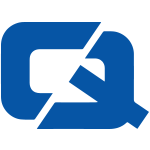 26 February 2013

Taxis have been found to be unlikely saviours in Glasgow following the failure of a bus fleet designed to help the elderly and disabled.
Strathclyde Partnership for Transport (SPT) stated earlier in the month that it would be replacing the "extremely unreliable" bus fleet at a cost of £1.1 million but some people had been using to taxis instead of the MyBus scheme, the Evening Times reports.
While SPT said that bus operators would have covered the cost of taxis, there is a belief that the taxpayer will fork out for the bill.
A spokeswoman for the SPT told the source: "Given that MyBus is a lifeline service for many vulnerable people, SPT's conditions of contract state that in the event of a breakdown, the bus operator contracted to supply the service must provide a replacement vehicle."
The MyBus scheme is a bookable service which people with mobility difficulties can utilise. It is designed for those over the age of 80 and even those who have a temporary disability like a broken leg.
For the #1 taxi insurance, visit ChoiceQuote