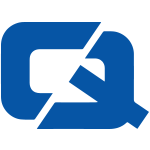 Gloucestershire taxi drivers have been consulted by the local council for their views on proposed regulatory amendments for those operating in the region.
The city council is looking to gauge support for a raft of new laws and amendments to taxi licensing and operating practices in order to increase safety, reports the BBC.
Among the specific changes which are suggested is the introduction of literacy and numeracy tests for new drivers, as well as new regulations for private hire firms using stretch limousines and vehicles with roof lights.
Andrew Gravells of Gloucester City Council stated that such changes will allow for greater legal consistency with taxi laws in place around the rest of the country.
He added: "That will make things simpler and clearer for the travelling public.
"At the end of the day it is their safety which is of paramount importance."
Last month, Fife Council launched a training scheme for prospective new drivers as part of a bid to raise the standard and safety of the taxi services on offer in the area.
ChoiceQuote – the #1 for taxi insurance