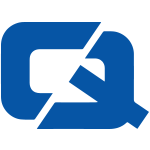 Trade union GMB has called on Chelmsford Council to introduce a freeze on taxi licensing in order to prevent a repeat of recent strike action.
Hackney taxi drivers across the area ceased work between midnight and 03:30 over concerns that business and livelihoods are being threatened in an overcrowded market.
The union stated that the strike was supported by the majority of the local public and revealed that there is "no doubt" that further industrial action will take place unless the council reconsiders its stance.
Terry Flanagan, secretary of the GMB Professional Drivers branch, said the union will be willing to talk with the authority if it wishes to back down from its "vindictive and malicious" position.
He said: "Clearly, the responsibility lies squarely at the feet of the council."
Last month, cabbies in Elgin told the Press and Journal that their local authority is making a mistake in refusing to cap the number of taxis permitted to operate in the area.
Visit ChoiceQuote, the #1 taxi insurance page