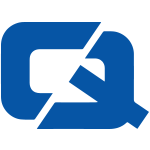 Trade union GMB has called on local authorities in Chelmsford to negotiate with taxi drivers if it wishes to avoid the disruption caused by strikes.
Members of GMB and Chelmsford Taxi Association (CTA) are to initiate industrial action over the busy New Year period in protest over a surfeit of cabbies being allowed to operate in the area, which they fear is damaging business.
The union warned that these strikes may not only cause inconvenience but may also pose a safety risk, as many New Year partygoers may be tempted to drive under the influence of alcohol due to the lack of cabs.
Terry Flanagan of GMB and CTA warned drivers against this dangerous practice while urging the council to initiate talks with the union to avert the situation altogether.
He said: "No cabbie wants to strike over the New Year but unfortunately this council seems oblivious to real situation within the cab industry."
This echoes the warning from Mr Flanagan last month, which stated that the only way to avoid industrial action is for the local authority to back down on its "vindictive and malicious" position.
Visit ChoiceQuote, the #1 for taxi insurance