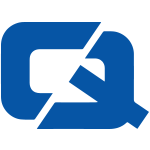 Basildon Council has come under criticism from a trade union for policies on taxi licensing in the local area which are claimed to be "destroying" business prospects.
GMB has labelled the authority "disgraceful" for its failure to limit the number of licences granted to hackney and private hire drivers in the locality.
It claims that this has led to overcrowding and excessive competition among cabbies, forcing many to work 90 hour weeks in a bid to keep their businesses afloat.
The union is therefore threatening to organise industrial action, including strikes, adding that the council must act to prevent damaging disruption prior to the local elections.
Terry Flanagan, branch secretary of the GMB professional drivers branch, said: "I call upon the council leader to initiate talks immediately to save the voters from what seems inevitable transport chaos."
GMB previously threatened strike action in nearby Chelmsford prior to the New Year period in response to similar concerns among local cabbies.
ChoiceQuote – the #1 taxi insurance page