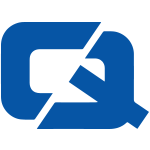 A taxi rank in Hampshire could soon be patrolled by marshals as part of a proposed initiative to increase security for cabbies and customers.
The initiative, which would be introduced at a busy rank near a ferry pontoon in Gosport, has been proposed by a local council leader in response to rising violence in the area.
Councillor Mark Hook has stated that the problem in the area has become too persistent for police to consistently handle and suggested that night-time marshals could provide the answer, reports the Portsmouth News.
Guards would be paid by the local community safety partnership, an alliance between Gosport council and emergency services.
Councillor Hook said: "Marshals were discussed some time ago and not approved but I think we need to review that because we need to give people the confidence to go out and enjoy themselves."
This comes after the Southern Daily Echo earlier this week reported that Southampton Council is to introduce CCTV cameras to local cabs to improve safety and security.