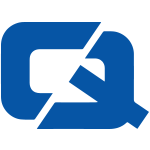 14 May 2013

The call to install cameras in taxis has been backed by legal experts. The Motor Assistant Solicitors Society (MASS) has said in an interview with Fleet News that using the technology could help taxi fleets fight fraud.
Craig Budsworth, MASS chairman, said: "Their ability to help identify exactly what has happened at the scene of an accident could prove an excellent tool in fighting fraudulent motor accident claims. The industry needs to come together in supporting these innovative technologies that can be tools in deterring bogus insurance claims and in-cab cameras are certainly one such technology."
New camera telematics are due to be launched this month by iCapture. The new device will integrate a law enforcement level camera alongside telematics capability and a tracker. The data and video that the device captures will be able to be sent to the transport manager via email and to insurers.
Adam Crum, iCapture managing director, said: "If there is an accident, our system captures all the information and within 15 seconds that information is on the transport manager's or insurer's desk. The early notification can cut fraud and credit-hire costs and improve accident management."
Visit ChoiceQuote – for the #1 taxi insurance