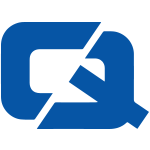 Taxi insurance holders may be among the drivers soon set to benefit from the electronic delivery of their insurance certificates.
Plans to send the certificates via e-mail were outlined at the recent motor conference held by the Association of British Insurers (ABI).
Jim Fitzpatrick MP, road safety minister, called for proposals – that may save taxi insurance holders time they would usually spend waiting for the post – to be put into action.
The ABI's assistant director of property, motor and liability, Justin Jacobs, said: "This announcement will have significant benefits for motorists. Enabling the use of the latest technology will improve customer service and will bring insurance technology into line with other industries."
He added that the move to e-mail would help the insurance industry become more reliable, while also saving millions of pounds every year.
It was also revealed at the conference that police have seized and crushed a record number of uninsured vehicles.