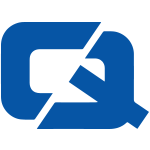 Calls have been made by Inverness residents for their local authority to implement off-street parking areas for the town's taxi drivers to prevent them from clogging up the roads.
An online petition has already been started in a bid to reduce the level of disruption caused by cabs that form queues on the street when taxi ranks are full.
David Scott, the resident who started the petition, told the Press and Journal: "We would like the council to provide an off-street parking place where taxis can wait for space to become available on the rank."
He also suggested that traffic wardens ticket them when they park illegally on the street and perform illegal manoeuvres.
This comes after taxi regulator Kathleen Doyle recently pledged to support the taxi drivers of Belfast after they claimed that their trade is being harmed by the increasing number of taxi licences being given out to new drivers.
Visit ChoiceQuote for the #1 taxi insurance