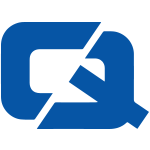 UK taxi drivers may be interested to read that their Irish counterparts are facing a clampdown in the wake of new industry standards.
Under proposals from the nation's Commission for Taxi Regulation proposals, up to 3,000 taxis will be removed from the roads because they will not meet criteria concerning age, size, cleanliness and wheelchair accessibility.
This could see a number of taxi insurance customers face heightened costs as a result of having to invest in a new car to preserve their livelihoods.
All vehicles used as taxis must be under nine years of age to be considered safe and eco-friendly.
Commenting on the proposals, taxi regulator Kathleen Doyle said: "The primary aim of the new standards is to improve the quality of service, comfort and safety for all passengers and drivers."
But John Ussher of the Irish Taxi Drivers' Federation told the Irish Independent that the new standards would be a "financial burden" for drivers.