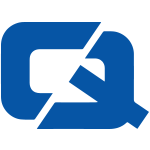 Local authorities in Islington have acted to crack down on taxi drivers who are operating in violation of the law.
Islington Council and Police have responded to complaints from residents by launching a joint operation against cabbies guilty of driving without licences or other offences.
A total of 15 men were arrested during the crackdown on suspicion of illegal activities such as taxi touting or driving without proper insurance.
Greg Foxsmith, Islington Council's executive member for environment, described the initiative as being "very successful" and reminded drivers and passengers alike of the potential danger posed by unlicensed cabs.
He said: "Illegal taxis are very dangerous – you never know who is driving, or whether their car is even roadworthy. Rogue drivers be warned – there will be more crackdowns like this."
This comes in the same month that West Yorkshire Police conducted a programme of spot-checks on local hackney cabs, leading to three illegal drivers being issued with suspensions.
ChoiceQuote – #1 for taxi insurance