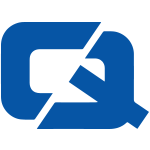 Taxi drivers in Kent have urged their local authority to invest in cameras for inside their vehicles.
Cabbies in the area are concerned for their safety after three of their colleagues were recently beaten up in a single night, BBC News reports.
As a result, they are lobbying for improved safety measures, such as the installation of cameras both inside their cars and at the taxi ranks.
Dartford Borough Council has so far issued no official response to the drivers' requests.
The issue of assaults on taxi drivers has also been an issue in Londonderry, where three teenagers have been charged in relation to several recent incidents.
Earlier this month, three taxis in the area were damaged when they were hit by missiles including bricks.
Three youngsters aged 14, 15 and 16 are facing a number of charges including aggravated criminal damage and are due to appear in court next month.
ChoiceQuote – the #1 for taxi insurance