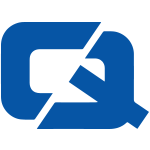 New taxi plates are being launched in the Kirklees area in an effort to make it easier for clients to identify legitimate cabs.
Over the course of 2010, cabbies in the area will be affixing new-look stickers and markings on their bumpers, which will include information about the vehicle and its licence details, reports the Batley & Birstall News.
These new plates are intended to be more informative and easier to identify than current markings, making licensed taxis instantly recognisable even in the dark.
Peter McBride, cabinet member for transport, said the changes have already won the support of the local taxi sector and the police for the potentially useful role they will play in improving safety.
He said: "It is important that everyone can identify taxis at a glance so that people don't compromise their security."
Earlier this month, a taxi firm in Manchester introduced a scheme which involves sending photos of cabbies and their vehicles to customers in order to ensure they are collected by the right people.
ChoiceQuote – the #1 taxi insurance page