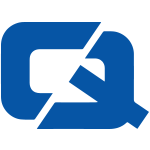 A taxi firm in Leicester has urged local police to do more to protect cabbies from being targeted by criminals and vandals.
Dolphin Private Hire of Netherhall has raised concern over a lack of police presence following an incident which saw one of its cars damaged in acts of drunken vandalism, reports the Leicester Mercury.
Dawn Pratt, the company's owner, said the car in question had had a brick thrown at it and the rear window smashed, which is set to cost her a considerable amount despite her taxi insurance policy.
Local authorities are now set to meet with residents in order to establish the depth of the problem in the Netherhall area.
Ms Pratt said: "It's got to the point where pensioners would rather take the bus to Uppingham Road than use their local shops … We need something doing around here."
Last month, authorities in Chelmsford hailed the success of the introduction of security guards at a taxi rank in the area, which is thought to have cut the number of public order offences, reported BBC News.
ChoiceQuote – the #1 for taxi insurance