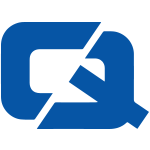 Liverpool City Council is investigating reports that a number of local cabbies have been charging illegally inflated fares for clients attending the Grand National.
Authorities have received a number of complaints from racegoers who were issued with minimum £60 charges for journeys as short as five miles, a 570 per cent hike compared to the standard rate, reports the Liverpool Echo.
Although the council is unable to act in certain cases due to customers failing to take down cab details, it confirmed that it will be investigating three drivers whose licence numbers were noted down.
The actions of these drivers have been condemned by Tommy McIntyre, trade union Unite's national taxi representative, who suggested that such overcharging could risk putting Grand National attendees off using cabs.
He added: "As a trade union we'd love these people to be reported to us with licence number so we can get them out."
Earlier this month, new taxi licensing rules were put into effect by the council which will see licences issued to drivers for mandatory three-year periods, instead of the previous one-year system.
For the #1 taxi insurance, visit ChoiceQuote