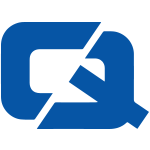 13 November 2012

Taxi fare prices in Liverpool are to be frozen over the coming year after a slight increase during 2011.
The announcement has been made as Hackney cab drivers decided against applying to the council for a price increase and will come as welcome relief for residents in the Merseyside city ahead of the busy Christmas period.
Liverpool, like many other places over the coming months, is due to be a hive of activity as the surge of shoppers and partygoers descend onto the city and reasonable taxis fares are of imperative importance.
The current rate for a Hackney cab in Liverpool will remain at £2.10 for the first 330 yards then going to 20p for each 232 yards up until 11,002 yards when it then increases again to 30p per 232 yards.
Terry Stockton, the taxi trade representative, said: "With Christmas coming, a lot of our customers are going to be feeling the pinch this year and we did not think it was right that we should be asking for a fare rise."
Visit ChoiceQuote – for the #1 taxi insurance