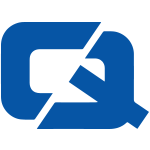 Liverpool City Council is to introduce a marshalled taxi rank in the city in a bid to make weekend conditions safer for local businesses and clients.
Security Industry Authority trained staff will be in charge of the marshalled rank on Victoria Street, which will be patrolled on Friday and Saturday nights from midnight until 04:00.
Police will also be on hand, with marshals tasked with keeping an orderly queue while maintaining radio contact with a CCTV control room, as well as with local establishments.
The purpose of this measure is to help reduce levels of crime and violence in the area in order to make it safer for residents, as well as for businesses operating in the area such as cabbies.
Councillor Marilyn Fielding, executive member for safer, stronger communities, said: "We want to do even more and reduce the risk of people becoming victims even further."
Last week, the Bath Chronicle reported that taxi drivers in the Bath area had welcomed the introduction of taxi marshals as being beneficial to the safety of cabbies.
For the #1 taxi insurance, visit ChoiceQuote