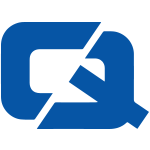 The city of Liverpool is to retain its fleet of 1,400 taxis, it has been decided.
In news that may be of interest to drivers with taxi insurance, the city's council voted to keep the taxis following a consultation and council meetings.
The taxis are accessible to both able-bodied and disabled members of the public and bear signs to show they are properly licensed.
Features used inside the cars include a wheelchair retention system and a hearing loop and intercom system.
Rob Laidler, sales director at LTI Vehicles, said: "We are very proud of our professional taxi service in Liverpool and feel sure that that the public will be pleased with this decision to keep such an iconic vehicle and the benefits that it provides."
He added that the firm is also keen to work with disabled groups in Liverpool to look into how its current taxi model can be improved.
LTI Vehicles is a provider of a network of taxi dealerships.