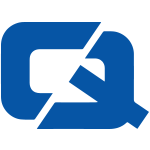 Taxi drivers and users in the Llandudno area are to be subjected to tighter regulation thanks to the launch of a new marshalled rank scheme.
Authorities including Conwy council, North Wales Police, Pubwatch and Llandudno Town Council are backing the new initiative, which will see trained marshals stationed at taxi ranks during weekend evenings, reports BBC News.
The purpose of the marshals will be to maintain orderly queues, as well as to report drivers who are driving without proper licences or taxi insurance.
This scheme will commence this weekend and will continue until after the conclusion of this summer's World Cup.
Phil Rafferty, Conwy's head of regulatory services, said: "The marshals' main function will be to provide re-assurance in conjunction with the police and provide a focal point to help the public to disperse from the town centre."
Last month, West Yorkshire Police announced its own crackdown on taxi offences in the Shipley area, which was centred on ensuring that drivers were fulfilling the legal terms of their licences.
ChoiceQuote – the #1 for taxi insurance