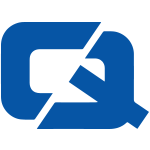 The taxi insurance company that has covered 83-year-old London cabbie Charlie Green will be closing his policy as he drives his last round of the city, ending a 60-year long career.
Mr Green studied and passed his Knowledge test in 1948 and went on to drive thousands of international and UK passengers including the likes of Sir Winston Churchill and Dame Shirley Bassey.
He said: "I wouldn't have wished to do anything else but be part of the world famous London taxi service and will miss all those within the industry greatly."
The only reason for driving well into his eighties, he said, is that people in the trade warned him his wife would drive him mad if he retired too early.
Meanwhile, London's youngest ever cabbie passed his Knowledge test only last week.
Kevin McLaren has broken the record aged 19 but he will not receive his All-London badge from Transport for London until he turns 21.
Visit the #1 Cab Insurance page