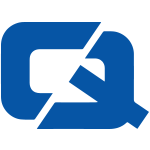 07 November 2012

Christmas is approaching fast and many people will be making plans for the festive period including trips to the shops, evenings out and family visits.
However, for those in London they could hit problems as taxi hire companies are warning that the demand for cabs is outstripping supply over the festive months which could lead to a potential shortage.
Officials noted that a lack of the capital's iconic black cabs could mean that people are finding it increasingly difficult to hail a taxi over the traditionally busy Christmas months.
Part-time drivers normally hire cars over November to work the festive period but some have been reporting long waiting lists for vehicles and some do not have any at all.
Renny Raphael-Campbell, owner of a taxi-hire company in north-west London told the Financial Times: "The demand for vehicles completely, massively outstrips supply. We have drivers who have been out of vehicles for three weeks who can\'t find one to work."
Visit ChoiceQuote – for the #1 taxi insurance