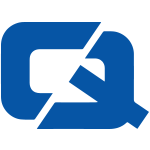 06 December 2012

London's iconic black taxi cab, which has been made to the same specifications for 54 years, could soon be a thing of the past, as their manufacturer fights bankruptcy.
Coventry-based Maganese Bronze Holdings entered administration last month, causing the loss of 150 jobs, while a steering fault saw 500 new cabs impounded and 450 existing vehicles recalled.
Workers laid off have since begun an online petition in a desperate attempt to save the company, a campaign that has even received backing from London Mayor Boris Johnson.
Administrator Matthew Hammond is confident that a buyer can be found for the cash-strapped company, and claims it could still have a future.
He told The Daily Mail: "This is a dominant market leader with an iconic brand and a huge level of international goodwill."
The resulting black cab shortage over the festive period is set to cause problems for many London cabbies, who largely remain loyal to the classic design.
Bob Oddy, deputy general secretary of the London Taxi Drivers Association said: "It\'s a huge problem because the overwhelming number of drivers do like the traditional cab."
Meanwhile, Nissan have announced they will be entering the London taxi market with the launch of the modified NV200 next year.