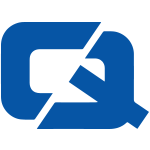 London taxi fares are to be increased by 2.3 per cent from the beginning of April in a bid to assist cabbies affected by the recession.
Transport for London is initiating the price hike following consultation with the taxi trade and government bodies, with the sixe of the increase designed to aid drivers while maintaining a fair price.
It explained that the increase was necessary to help cabbies to continue paying for taxi insurance and fuel despite the impact of the recent economic downturn.
Bob Oddy, general secretary of the Licensed Taxi Drivers Association, welcomed the move as a "small but important" change which is fair to both drivers and passengers.
He said: "This is the lowest increase in fares since 2004 and shows that hard working cabbies continue to face the same financial challenges as their customers."
Last month, the Press reported that cabbies in Selby voted against introducing a similar fare increase in their area, arguing that customers may be put off taxi travel by the higher prices.
For the #1 taxi insurance page, visit ChoiceQuote