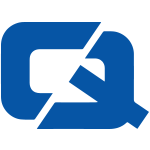 London taxi insurance customers have been praised for their abilities in the job and have been declared even better than those in New York.
A recent survey conducted by Hotels.com found that travellers believe the UK capital's cabbies to be the best in the world.
The criteria was based on things like friendliness, safety standards and knowledge of their city, so it is unsurprising that London drivers excel in these areas considering the rigorous hurdles they must overcome to get their licence.
Indeed, Licensed Taxi Drivers Association chairman John Thomas explained: "London's taxi drivers must dedicate three years to completing the knowledge training to qualify as a London taxi driver and that commitment is vital to offering the very best customer service."
Rather than celebrating however, taxi insurance customers in Westminster have come up against the council in an argument involving a lack of lay-by ranks in the area for drivers to pull over, enabling to them to go to the toilet, the BBC reported.
For the #1 taxi insurance quotes – visit ChoiceQuote