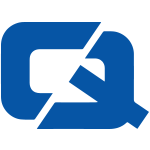 The London taxi has been voted the most iconic vehicle in Britain, according to a recent survey commissioned by a hotel firm.
A poll of over 7,000 Brits was carried out by the chain Holiday Inn to find out the 50 things people love most about Britain.
Black cabs were ranked as the highest vehicle on the list ahead of the Aston Martin, Mini Cooper and Jaguar E-type.
Rob Laidler, sales director for taxi manufacturer LTI Vehicles, said: "This survey sums up everything we love about Britain and is yet another accolade for the London taxi."
He added the black cab helped to make London a "unique city in the world" and said London also had the best taxi drivers "by far", which could interest taxi insurance policy holders.
Fish and chips topped the overall poll, followed by the Queen in second place and old fashioned pubs in third.
LTI is part of Manganese Bronze Holdings and employs more than 450 people at its Coventry plant, which produces the famous TX line of black cabs.