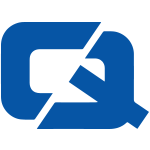 To promote the London 2012 Olympic Games, Think London carried special guests around Beijing at this year's games in a London taxi.
LTI's "iconic" vehicle was used as a mobile media and promotional tool by officials from the organisation.
Matthew Cheyne, international market development director at LTI Vehicles, said there was "no better vehicle" to promote the capital.
"Its iconic shape has served as an excellent marketing tool for Think London that has attracted a vast amount of interest from people around the world," he commented.
London-based taxi insurance customers have four years to brush-up on their knowledge before the games come to the UK.
Construction work on the Olympic Park, which is located in the Lower Lea Valley, began in May this year.
While many of the events will be taking place across London, football matches will be held at Wembley, Old Trafford in Manchester, the Millennium Stadium in Cardiff, St James's Park in Newcastle, Hampden Park in Glasgow, and Villa Park in Birmingham.