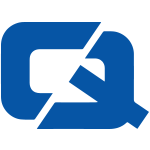 Hundreds of taxis are being recalled following fears of a risk of fire, Transport for London has announced (TfL).
Taxi insurance customers in London may be among those contacted by TfL regarding the TX4 vehicles with 56 registrations.
A spokeswoman for TfL told the Times newspaper that London Taxis International (LTI) contacted the Public Carriage Office to inform them that there had been a number of underbonnet fires in TX4 taxis.
"The manufacturer is recalling all TX4s in this registration for investigation and a thorough safety check of the vehicles' engines, which must be carried out within two weeks," the spokeswoman said.
Another spokesman for the organisation told the BBC that licences would only be reinstated once LTI was confident that safety checks have been carried out on vehicles.
In May this year, LTI celebrated 60 years of manufacturing London Taxis by attending the Private Hire and Taxi Exhibition at the Ricoh Arena in Coventry.
The first produced its first taxi at its Coventry plant in 1948.
Visit the #1 Cab Insurance page