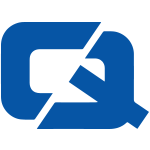 The central partition in a London Taxi between the driver and passengers is crucial to the job, according to one of Manchester's few licensed female taxi drivers.
Julie McColgan, who has driven an LT1 cab for the duration of her career, said she would not feel safe driving a saloon or converted mini van because they do not offer the same safety features.
"I have always driven a London Taxi because I value the security and safety it provides. The central partition is crucial to the job as it provides both added peace of mind and protection," she added.
Ms McColgan, who has been nearly raped, shot and stabbed by passengers, said it is an essential feature for female taxi drivers particularly because it safeguards them from people trying to grab them from behind.
Meanwhile, York's taxi fleet recently expanded by 15 vehicles in a bid to reduce taxi waiting times to prevent drink-fuelled frustration and potential violence, ensuring drivers are safer when transporting fares.
Visit the #1 Cab Insurance page