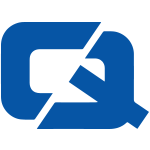 A Scottish taxi firm has become the first in the country to purchase a fleet of environmentally-friendly hybrid cabs.
Calder Cabs, which operates in the West Lothian and Edinburgh areas, has purchased six Toyota Prius cars for use as taxis after the local council granted the vehicles a licence to be used for private hire.
The company has chosen the Toyota models for the superior environmental performance made possible by their combination of small petrol engines and electric motors, which allow the car to run on minimal fuel and cut carbon emissions drastically.
Colin Paton and Andrew Liddle, directors of the taxi firm, said: "We have spent a lot of time researching hybrid vehicles and come to the conclusion that the Toyota Prius is the perfect choice for our business."
The news comes after the Prius was presented with WhatGreenCar's award for car of the year last month, hailing its "seamless integration" of green features.
ChoiceQuote – the #1 page for taxi insurance