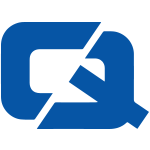 Taxi manufacturer LTI Vehicles has taken the London cab global with the sale of a fleet of vehicles to a hotel in Saudi Arabia.
The Coventry-based company has supplied ten of the iconic vehicles to the Middle Eastern nation, where they will operate on behalf of the Four Seasons hotel.
LTI states that the cabs and their drivers will be operating to the same standard upheld by the actual London taxi industry, adding that 28 more vehicles had already been ordered in the country.
Matthew Cheyne, international market development director for LTI Vehicles, thanked partner Shanghai LTI for helping to arrange the deal and stated that the firm is now looking to take the London cab even further afield.
He said: "We're delighted with how our joint venture with Shanghai LTI is quickly transforming the London taxi into a global product."
This comes after the company earlier this week announced the launch of a new customer service initiative which will see it invite comment from drivers and trade bodies on its performance.
ChoiceQuote – the #1 page for taxi insurance