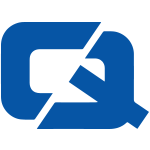 Taxi manufacturer LTI Vehicles has announced its resignation from the London Taxi Board (LTB) amid concerns over the body's continued "relevance".
LTI claimed that events such as the trade dispute which took place at Heathrow Airport has called into question the effectiveness of the LTB as an umbrella pressure group, thereby causing LTI to reconsider its membership.
The company said: "LTI wish to work on initiatives that benefit the London taxi trade and recent events mean that this can no longer be achieved through the LTB."
LTI added that it wishes to improve its means of trade interaction following changes to its distribution network and now wishes to work closely with a wide selection of different trade bodies to achieve this.
Last month, the company announced that it had launched Chinese-manufactured taxis in Saudi Arabia as part of a joint venture with Shanghai manufacturer Geely, which LTI claimed demonstrated its transformation into a global brand.
ChoiceQuote – the #1 for taxi insurance