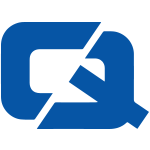 Cab drivers in Manchester have been warned against picking up customers from the street when they are not legally permitted to do so.
Richard Cowell, Manchester City Council's executive member for the environment, reminded drivers that doing so can potentially put the safety of their clients at risk and leave them liable for prosecution.
This warning comes after Manchester cabbie Biswajit Pal was fined more than £2,500 after trying to pick up passengers from the street following an Oasis concert in Heaton Park.
Mr Cowell stated that this represented exploitation of the concertgoers, saying that licensing officers are likely to pick up on such indiscretions and issue penalties.
He said: "This case … should serve as a warning to any private hire drivers who want to risk receiving a large fine for the sake of a fare."
This comes after Greater Manchester Police last month told the Rochdale Observer that illegal pickups of this sort can place drivers in violation of the terms of their taxi insurance.
Visit ChoiceQuote, the #1 for taxi insurance