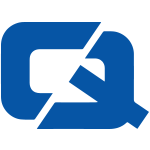 Police in Manchester have warned private hire firms in the region to ensure they do not fall foul of laws relating to picking up passengers.
Greater Manchester Police has reminded drivers that it is illegal for them to pick up clients on the street, as doing so violates the terms of their taxi insurance.
As a result, doing so illegally is considered a serious risk to the safety and legal position of both the customer and the cab owner, reports the Rochdale Observer.
The warning comes after the constabulary led a crackdown on illegal pickups in Rochdale, during which ten offending drivers were apprehended and now face prosecution.
Sergeant Brendan Walsh of the Rochdale North Neighbourhood Policing Team said: "We are pleased with the results of the initiative and want them to send out a clear message to offenders that Greater Manchester Police … will seek to prosecute anyone committing such an offence."
Earlier this month, the Coventry Telegraph reported that local police had conducted a series of checks on taxi drivers to ensure they were adhering to legally-mandated standards.
For the #1 taxi insurance, visit ChoiceQuote