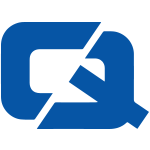 Manchester hackney cab fares are to increase by 20p regardless of the journey distance in order to compensate for the increase in petrol prices earlier this year.
The fuel surcharge was given the go-ahead by Manchester's licensing committee and is due to take effect from December – even thought petrol prices have fallen considerably.
But Manchester Pub and Club Network spokesman Phil Burke told the Manchester Evening News this rise should not have been granted.
"We already have major problems with drivers cherry picking the most profitable jobs and this will only serve to put people off coming into the city centre," he added.
However, Taxi Owners and Drivers Association member George Simms said the organisation is pleased with the fuel surcharge.
Meanwhile, York's taxi fleet grew by 15 cabs last week in a bid to meet demand at weekends and reduce the risk of alcohol-fuelled anti-social behaviour around ranks late at night.
The new fleet was estimated to cost the council around £400,000.
Visit the #1 Cab Insurance page