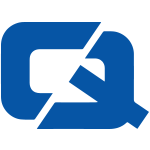 Residents of Manchester have been warned against hailing private hire taxis on the road after a driver was prosecuted.
Speaking after Bekole Inombe of Inghamwood Close in Salford was fined and received six penalty points on his licence, Manchester city council's Richard Cowell warned people that they are not insured if they hail a private hire vehicle on the street.
Mr Cowell said the council was coming down on "unscrupulous drivers who try to make extra money with no regard for their passengers' safety".
The driver received a £220 fine and was ordered to pay £565.94 for picking up passengers illegally in his private hire car, a Ford Mondeo.
Licensing officers for the council investigated after they saw four women entering his car in May.
Last month, the Manchester Evening News reported that Hackney carriage drivers in the city would be adding 20p to fares as a fuel surcharge after the city's licensing committee gave its approval.
Visit the #1 Private Hire Taxi Insurance page