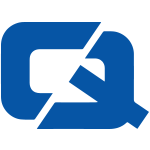 Taxi drivers in major UK cities could be set to notice that the taxi ranks from which they operate late at night and at weekends are patrolled by marshals.
In a bid to reduce alcohol-fuelled violence and anti-social behaviour in city centres, the government is keen to implement the initiative, which will see individual taxi firms supply the marshals from private security companies.
The aim is that fewer arguments and fights will break out as a result of queue jumping and jostling being reduced.
Home secretary Alan Johnson explained that he hopes the marshals' presence at the ranks will deter such behaviour, the Daily Mail reports.
Meanwhile, taxi drivers in Cardiff recently welcomed proposals by the city council to fit cabs with CCTV cameras in a bid to prevent abusive behaviour.
However, some members of the local authority expressed concerns that such surveillance could be a violation of passengers' privacy, the South Wales Echo reported.
Visit ChoiceQuote for the #1 taxi insurance