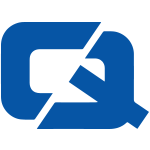 London's new mayor is planning to tackle illegal cabs in the capital by doubling the number of taxi enforcement officers.
Boris Johnson said illegal touts were compromising the safety of passengers as they are not properly covered with taxi insurance and do not have licences.
Other measures planned to tackle the problem include more high profile operations aimed at deterring touting.
Mr Johnson said: "I was saddened to see these touts brazenly flouting their wares and I have asked my team to press ahead with our plans to tackle these tyrants."
He added women in particular should never travel in illegal cabs and should pre-book taxis from reputable firms.
Transport for London has developed Cabwise, which allows mobile phone users to text a dedicated number to get the numbers of local operators which run 24 hours a day.
Last month Mr Johnson also revealed plans to scrap half-yearly black cab inspections in an effort to cut administration workloads and costs for taxi firms.