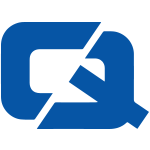 Taxi drivers in the Merseyside area are to provide health advice to passengers as a part of a new health promotion initiative conceived by local authorities.
Knowsley cabbies are to dispense tips on how best to prevent cardiovascular health issues as part of the new Wind Down campaign, reports the Liverpool Echo.
The scheme has been initiated by ChaMPs Public Health Network in association with bodies such as Liverpool Primary Care Trust and local councils, with drivers also set to be provided with special branding for their vehicles.
This campaign also includes the provision of health checks and advice on drinking from publicans.
ChaMPs social marketing programme manager Tracey Lambert said: "Changing behaviour takes time and is difficult but by making these health checks available to even more men across Merseyside we can hopefully begin to make a real difference."
Last month, the Norwich Evening News reported that cabbies in the Norwich area are being recruited to become ambassadors for the city, providing clients with information on local heritage and culture.
For the #1 taxi insurance, visit ChoiceQuote