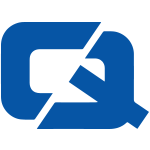 A minibus shuttle service in Edinburgh is going to expand, according to the Scotsman newspaper.
Edinburgh Shuttle, which takes people between the airport and the city centre, wants to increase its remit to provide a service for more people in and around the Scottish capital.
And more people may be requesting its services following the airport's announcement that 100 direct destinations can now be reached by passengers who use the hub.
Lesley Parsons, head of sales and marketing for the firm, told the newspaper: "Edinburgh Shuttle has experienced exceptional passenger growth since commencing last December.
"It has proved popular with visitors, residents, business travellers and conference delegates. Our reservations centre and sales kiosk at Edinburgh Airport frequently receive requests for travel to areas outside our city centre operating zone."
However, private hire firms in the region are not happy with the plans, as they feel that Edinburgh Shuttle is moving in on their territory and believe there are some question marks over the legality of the service.