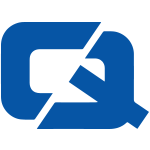 The implementation of additional ranks for taxi insurance customers in the Ryedale area of North Yorkshire is set to answer the needs of the flagging transport system in the district.
At least that is the opinion of the council's taxi licensing officer Laural Carr, who has claimed that it is high time that the taxi trade saw improvements.
She told the Northern Echo: "The additional ranks look set to provide a boost for transport needs throughout Ryedale and provide a vital service, allowing improved access to everyday services and facilities in the area."
This comes after a review and consultation by the local authority found that the town needs three full-time taxi ranks and five part-time ones in order to meet demand.
Meanwhile, cab insurance customers in Inverness are up in arms over council refusals to put a curb on the number of taxi licences they issue each year.
As a result, cabbies from all over the town have been threatening to stage a military-style blockade in the town centre, the Press and Journal reported this week.
For the best taxi insurance – visit Choice Quote