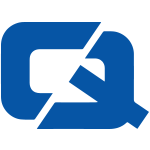 Taxis in another region are to get CCTV cameras fitted inside their cabs thanks to a council-funded scheme.
The Oxford Mail reports £17,000 is being spent to install the devices in 86 cabs across north Oxfordshire in an effort to cut violent attacks against drivers.
According to the paper, Cherwell District Council is to offer the scheme with 86 drivers able to opt in and only pay for the installation of the equipment.
Quoted by the Oxford Mail, Sgt Larry Johnson of Thames Valley Police said: "I think it's very positive because it is going to help us when, and if, any offences occur in taxis."
He added the devices could also help officers catch passengers who run from cabs without paying fares.
Earlier this month dealership Taxifix said cameras fitted to black cabs in Liverpool last year were making drivers feel safer and were preventing assaults and disorder in vehicles.
Drivers also said the technology could provide useful evidence when making claims on taxi insurance policies.