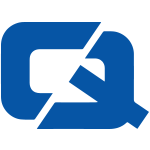 31 October 2012

Businesses and residents in Morecambe have scored a major victory after plans for a 24-hour taxi rank were withdrawn.
Proposals had been unveiled to set up a facility on Queen Street within the heart of the town which would encompass 12 on-street taxi rank places allowing customers to gain easier access to these cabs, The Visitor reports.
However, it faced fierce opposition from both business owners and residents that either work or live in the near vicinity, and now the proposals have been rejected following a number of protests.
Ross Kidd, who owns Bay Beds on Queen Street, told the source: "Everyone is delighted it has been rejected. It is good news for our businesses and the general public who regularly park on Queen Street."
Morecambe is a famous seaside resort and relies a lot on summer tourism. The taxi rank was designed to assist people getting around the town with more ease but residents have won in their battle against this.
Visit ChoiceQuote – for the #1 taxi insurance