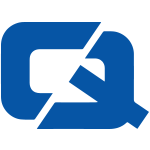 Taxi drivers in Fife who are found to have committed motoring offences will be asked to undergo safety awareness training to improve the quality of their driving while their licences are being reviewed.
Safety issues such as speed, the use of mobile phones while driving and wearing seatbelts are to be addressed during the course, which was launched yesterday.
The first interactive session drawn up by the council's Regulations and Licensing Committee in conjunction with the police was attended by ten licensed cabbies.
Commenting on its launch, road safety manager for Fife constabulary Jane Greer said she is delighted to have been able to work with the council to introduce the course for taxi drivers.
She added: "In Fife we are working hard to make our roads safer for everyone."
Meanwhile, five Reading taxi drivers have been found guilty of perverting the course of justice after they provided officials with false driver nominations when they were caught committing motoring offences.
Visit the #1 Taxi Insurance page