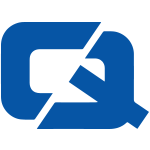 16 May 2013

A new app is being developed that will enable users to book and pay for taxis as well as compare the cost of journeys. The mobile operator O2 has invested in the first nationwide app for taxi bookings, minicabit.
The new app allows people to look up private hire taxis for local trips as well as nationwide journeys. The app shows users' quotes for journeys from taxi companies outside of the local area, which is a unique selling point. Minicabit could save users around 30 per cent on their trip, by letting them see the best deal.
Minicabit also opens up the market for private hire taxi companies as fleets are able to advertise for almost any trip throughout the UK.
Geoff Symonds, director of Transport Strategy at AEG Europe, said: "The O2 in London has been working with minicabit for well over a year. We have welcomed its 'network approach' which has allowed us to work with our favoured minicab operators all under the minicabit brand for our customers."
Visit the #1 taxi insurance provider