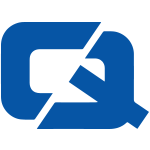 Taxi insurance customers who are new to the trade in Southampton will be forced to undergo a basic skills assessment before being licensed to operate in the city.
In addition to having to know the area's streets like the back of their hand, drivers will be expected to have a certain competence level of spoken English, as well as the ability to read and write.
They will also have to possess a BTEC qualification in Transporting Passengers by Taxi or Private Hire Vehicle, before being considered for a licence.
This comes after the local authority logged an increasing number of complaints from the public regarding the service they received from the city's cab insurance customers, the Daily Echo reports.
Meanwhile, taxi insurance policyholders in Darwen have received nothing but praise from the council following a series of impromptu roadside checks.
Officers of the Vehicle and Operator Services Agency told the Blackburn Citizen that the majority of vehicles were in "impeccable" order.
For the best deals in taxi insurance – visit ChoiceQuote