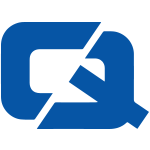 Knowsley council has granted a licence to a taxi that can provide services to wheelchair users.
Operators in the area will now be able to use Allied Vehicles E7 taxis following the decision, reports the Liverpool Daily Post.
Taxi insurance customers may be interested to learn that the approval has been welcomed by the Liverpool Wheelchair User Group, following the news that Liverpool council refused to grant a licence for the vehicle earlier this year.
John Bruce, spokesman for the organisation, said: "We are pleased with the Knowsley result which will in time, make access for people with large wheelchairs easier and safer."
The group now intends to work with authoroties in Liverpool to provide "the same freedom of access in our own city", Mr Bruce added.
Allied Vehicles was recently recognised at this year's Motability Supplier Awards organised by Motability Operations, which manages a transport scheme for disabled people.
The firm was given an award within the Wheelchair Accessible Vehicle Partner category.