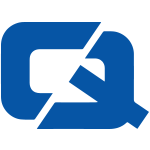 09 October 2012

People in Hull need to be aware of a number of things when ordering a private hire taxi, an expert has said.
The Hull Daily Mail reported that customers should not be hailing down taxis and that the only ones that can stop in this situation are black cabs as the private hire vehicles are usually already contracted to other jobs.
Once inside the vehicle, Soraya Black, from taxi company 70 Cars, said that people need to be aware that the vehicle has a license card on display while also being fitted with a two-way radio that is in contact with the base.
Ms Black told the news provider: "Only the black cabs should be stopping for them all private hire cars are booked by phone. We do try at this office to get to the customer as near to the time they call us as we possibly can.
Taxi companies across the UK are becoming more innovative by offering text services and one company in Northumberland has even to turned to providing energy efficient vehicles to reduce its impact on the environment.
For the #1 taxi insurance – visit ChoiceQuote