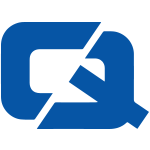 15 May 2013

Taxi drivers in Malton and Norton, North Yorkshire, are taking part in a new scheme that aims to reduce crime in the area. The scheme will help to increase communication between taxi drivers, taxi operators and the police.
Taxi Watch will allow taxi drivers to share necessary information and crime alerts with the police and vice-versa. Drivers will be able to alert the police straight away if they feel threatened at any point when they are working.
Sergeant Craig Malia, of Ryedale Police, said: "There will be a dedicated two-way link between the taxi firms and the police enabling us to notify them of crime patterns and crime prevention advice. Additionally, we'll be able to ask the taxi trade for their help at times, for example in helping us to circulate the details of vulnerable or missing people among the local community."
It is hoped that the scheme will help vulnerable residents get support and help when needed as well as improve the overall safety of the area.
For the #1 taxi insurance – visit ChoiceQuote