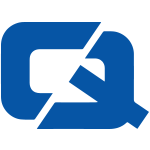 Taxi drivers in Newcastle have complained about plans to abolish the free pick-up and drop-off zone in front of the local airport.
As of April 26th 2010, Newcastle Airport will convert the current free parking area into a fee-paying express car park, with new toll-free parking facilities to be established three minutes away, reports the Chronicle.
The plans have been condemned by taxi operators who state that the new parking area will be harder and more time-consuming for cabbies to access.
Bob Sneddon of the North Tyneside Hackney Carriage Association also expressed concern that costs for parking in the newly-established express area will have to be passed on to the client.
He added: "Once again there has been no consultation with us over these changes – the airport just does what it likes."
Last week, a hackney association in Chesterfield told the Derbyshire Times that it is concerned that business in the area is being negatively impacted by an overcrowded market.
ChoiceQuote – for the #1 taxi insurance